Being in the sales industry, you hear the word "pipeline" being thrown around a lot – usually in the context of "getting prospects into the pipeline" or "filling the pipeline with hot leads".
But what is a sales pipeline really, beyond the jargon? As frontrunners in the face-to-face marketing and sales industry for the past 25 years and counting (and in over 8 markets), we'll break it down for you short and simple:
A sales pipeline is essentially a concept that conveys how your customers make first contact with your brand, and the steps that you or your sales team take to nurture them and ultimately lead them to purchase your product or service. 
(Note: Just before we move forward, it's important that we don't confuse a sales pipeline with a sales funnel – which is used to describe a customer's journey from first contact to making a purchasing decision.)
But to better illustrate this, take a look below: 
Image: Freshworks
It really is that straightforward – as long as you know the six stages of a pipeline, you can pretty much do everything on your own!
What would follow after this is building the pipeline which would require you to:
Identify target buyers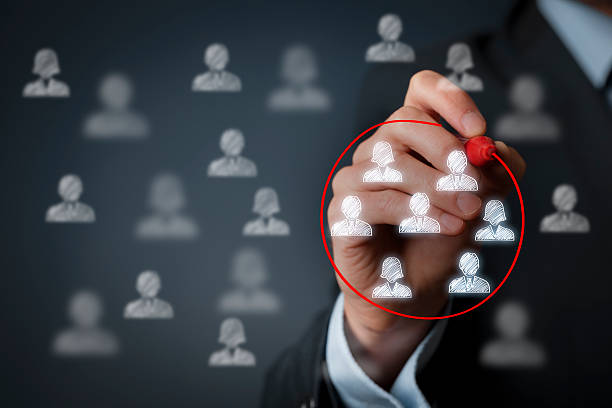 Image: Pexels
If we asked you, "Who is your target customer; who do you want to sell to?", what would your answer be? If you said "everyone", we'll just have to stop you right there. 
As salespeople, our dream is to of course sell to everybody. Unfortunately, we'll have to be a little tight with our targeting – otherwise, we'll never get anywhere. 
Think about what these 10-15 or your entire customer base have in common. Is it their profession, location, or interests? Once you have this information, you're set to move on to the next step. 
Build a list of prospects
You've figured out the common denominator – so how do you now look for more of these customers? Utilizing various online resources, such as LinkedIn, to find individuals that fit your target market is a great way to do this. 
You can also reach out to your current network of contacts, or even attend industry events and conferences to network with potential prospects and build relationships.
The possibilities are endless, but you know your customer best! 
Develop a relevant message
Image: Crankwheel
This is the stage where you'll need to start structuring your outreach strategy. To create a persuasive message for your target buyers, use brand storytelling with the help of your current customers – you'll be surprised at just how effective this can be. 
Start with a case study or testimonial from a customer similar to your target buyer, showing how your product or service helped them. 
Then, use this content in different ways, such as:
Video testimonials that can even be used as ads

Write blogs that highlight how your product or service can help your customers

Publish case studies on your website

Create printed materials of case studies that can be shared in-person
Test several demand-generation tactics
There are many ways to make this happen such as building a clear, simple website to attract potential customers, investing in paid advertising, email marketing, or even hosting an event. 
But here at SalesWorks, as experts in the face-to-face marketing front, we highly recommend experimenting with this type of sales and marketing strategy. 
This is because face-to-face marketers have unique skills and opportunities to build demand in the sales pipeline through personal interactions and relationship building. 
Image: SalesWorks
Here are some ways they can do this:
Networking:

Attending industry events and conferences, joining networking groups, and building relationships with potential customers to create a strong network. 

Personal demonstrations:

Providing in-person demonstrations of your product or service to potential customers to showcase its value and benefits. 

Personalized communication:

Taking the time to understand each potential customer's specific needs and tailor communication and approach to meet their needs. 

Building relationships:

Taking the time to build strong, personal relationships with potential customers by providing value and being a trusted advisor. 
By deploying these tactics, face-to-face marketers can create a strong demand in the sales pipeline and drive leads to become customers. 
The key is to provide value at every touchpoint and build relationships based on trust and credibility!
Leave the nitty-gritty to SalesWorks
Image: SalesWorks
Let the experts at SalesWorks help you achieve your business goals by leaving lead generation, follow-ups, and even on-ground activation! With proven results and a commitment to your success, reaching out to us is the first step toward boosting your sales. 
Otherwise, if you're looking to join a dynamic and vibrant team of salespeople who are motivated, reach out to us and see how we can make your dream come true!
Don't wait, contact us now and start experiencing the benefits of working with us!